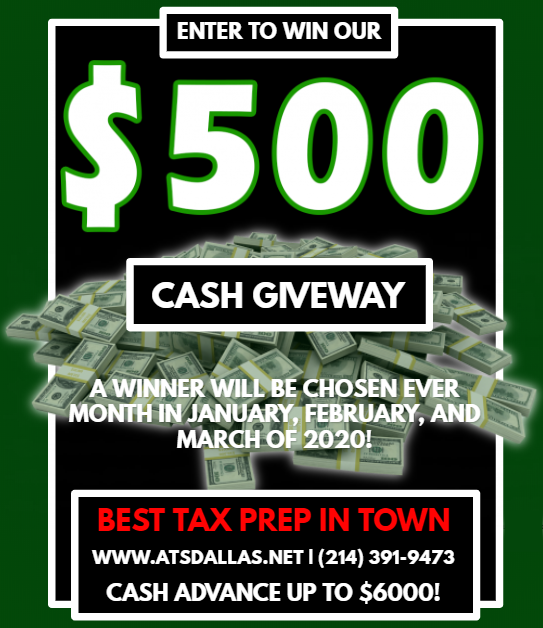 How to ENTER: File your 2019 tax return with ATS Dallas.
Rules: Increase your chances of winning by referring family and friends. For every individual (or couple if filing jointly) that you refer your name is added to the contest drawing EVERY TIME!!! At the end of every month (Jan 31st, Feb 29th, Mar 31st) a winner will be chosen.
Referral contest: Refer the most clients by the end of tax season (April 15th) and ATS Dallas will match your referral fee. Example: 20 clients referred X $25 referral fee= $500 (if the winner) ATS Dallas will match for a total of $1000 (max prize amount depends on total number of clients referred).